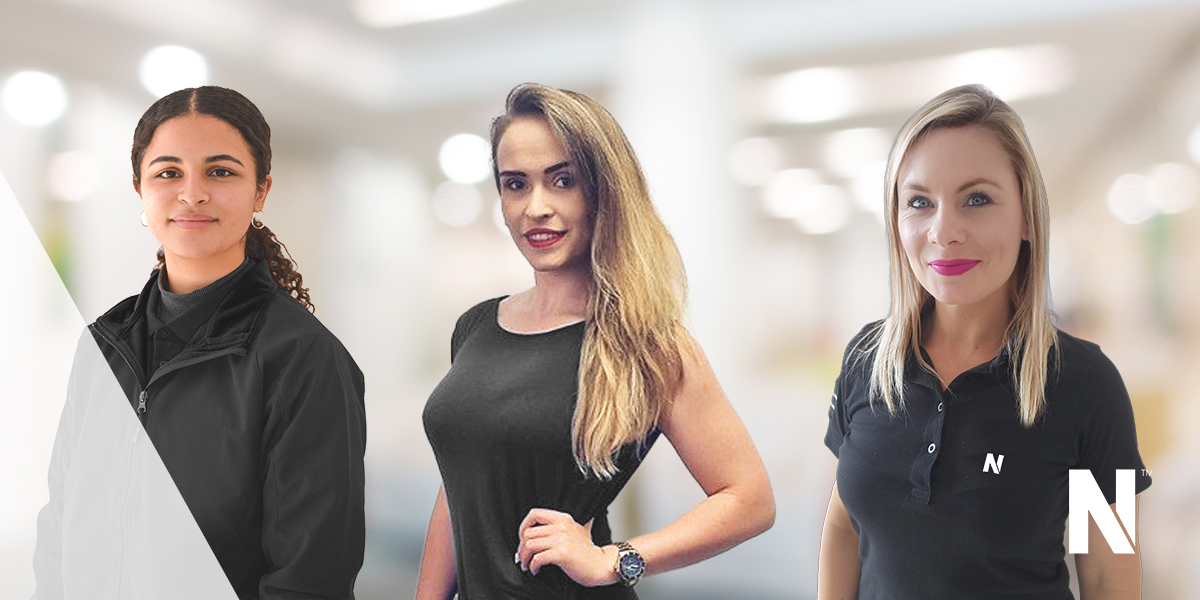 Women in tech: Shattering myths, claiming their place
Once a dominantly male landscape, tech has changed dramatically in recent years. The narrative of exclusion and gender barriers in the tech industry is gradually giving way to a new reality: an increasing number of women are breaking down these barriers and earning their rightful places. While the notion that women in tech are excluded or marginalised is rooted in historical truth, this narrative is quickly becoming outdated. Women in IT are no longer an anomaly; they are leaders, innovators, disruptors, and a driving force in the industry.
Every August, South Africans celebrate National Women's Month, commemorating the 1956 march of women against passed laws. During this time, we reflect on the progress in achieving gender equality and recommit to the struggle for a more just and equitable society for all women.
The theme for 2023 is "Women's socio-economic rights and empowerment: Building back better for women's improved resilience". As a result, we've interviewed a few successful women in the field and within Numata to gather insights and celebrate their achievements.
Account Manager for Client Advisory Services at Numata, Surika Groenwald, says the tech industry found her and that she's found her niche. "Women are making their mark in the industry. We see more women in various roles in the IT environment, including cybersecurity, coding, and tech support, to name a few,"
So, what's changed? Only the perception.
Demystifying the IT industry
The IT sector's vastness is like a massive tree with numerous branches and departments, each with its unique set of skills and expertise, from project management to data analysis, IT consultancy, digital marketing, UX/UI design, and cybersecurity, to IT account management, coordination, and administration.
Each field plays an integral role in the tech ecosystem, and not all require coding proficiency or a computer science background.
Kim Bohdal, Junior Level 1 Service Desk Engineer, is one of the youngest employees at Numata and chose the tech industry for its variety, saying,
"The opportunities within the tech industry inspired me to choose my career. There are a lot of categories we can branch to, like cybersecurity and network engineering. I wanted to get into the tech industry, learn and reach my goals in the IT field."
One of the biggest misconceptions about the Information Technology (IT) industry is that it's all about coding or having a degree in computer science. While these skills are undoubtedly important and applicable in many specialised IT roles, they represent only a fraction of the industry. In all its diversity and complexity, the IT industry offers numerous opportunities that extend far beyond coding and technical development.
Kim, for example, upskills herself from training programmes within Numata and leverages YouTube, Microsoft certifications, and other media platforms to find tips and tricks on the latest tech trends.
So, why aren't there more women in IT?
Lack of women in ICT: The problem
According to a research journal, only 23% of tech jobs are occupied by women in South Africa and 24% in the UK. This is due to several reasons, including:
Gender stereotypes: The tech industry is still seen as male-dominated, and women may feel they don't belong or are stereotyped as less interested or competent than men.

Working hours and work-life balance: The IT industry is known for its long hours and demanding work culture. This makes it difficult for women to balance their work and personal lives, especially if they have families.

Lack of female role models: There are still relatively few women in leadership roles in the tech industry. This can make it difficult for women to see themselves as successful in tech and more challenging to find mentors and role models.

Organisational culture: Some women face discrimination and harassment in the workplace, which can make them feel unwelcome and uncomfortable.
Although technology wasn't her initial industry choice, Kayla Pieters, Cybersecurity Project Coordinator at Numata, feels like the IT industry has a lot more to offer than many people think. What's more, it's not in the tech community that she's experienced challenges, but in older generation leaders from client businesses.
"Some are still influenced by outdated stereotypes and find it difficult to understand and collaborate with young, upcoming women in tech."
Kim often experiences the same thing with male and female customers who find it difficult to believe that a woman could solve their IT problems.
Getting Women into IT: The solution
"I believe in encouraging women from a young age, starting at school, by showcasing available tech fields and implementing mentorship programmes," says Kayla.
"I was in the travel industry but had to change direction because of the pandemic. Not long after joining Numata, I received an opportunity to join an expanding team in project coordination. I enjoy human interaction, so this was an excellent opportunity within the cybersecurity field for me to engage with people and develop my skills."
Getting into the tech industry doesn't require much, just a hunger for personal and professional growth and a few connections. In fact, Surika, Kim, and Kayla believe that networking, relationships, and connections are vital in the industry.
"Relationships are important. Treat people well, as this can create an opportunity for growth or collaboration on future projects," says Surika.
Kim believes networking is one of the IT industry's most critical aspects: "People can give you advice based on their own experience and knowledge, or you could even meet someone who can help you along the way and get you where you need to go quicker."
"Networking is paramount. Just like knowledge is power, so is knowing the right people. It's not always what you know, but who you know – especially in the tech industry that keeps expanding. LinkedIn is my go-to for connecting with like-minded people," says Kayla.
The question is: What do you do if you don't have any IT experience, qualifications, or knowledge?
Let the tech industry choose you
Are you steeped in tech or considering a new career path? The IT industry welcomes anyone with the ambition to dive in. Although technical experts have traditionally driven the sector, there's also a high demand for individuals who have a solid understanding of people, processes, business, and risk management.
No matter your profession - whether you're a lawyer, manager, psychologist, business strategist, marketer, or just someone who has a talent for connecting with people - if you're truly passionate about your area of expertise, the cybersecurity sector has a spot ready for you.
Take Surika, Kayla, and Kim as examples - they were all chosen by the cybersecurity industry and are doing great work in their respective roles, so there's no reason why it can't choose you.
Tips for women entering the tech industry
Remember, the IT industry is not all about coding complicated software, developing AI bots, and knowing which cable fits where. Tech has a spot for anyone willing to fill and grow in it. And if you're still hesitant, here's advice from women making their mark in the industry:

Do it! The tech industry boasts many different options to build a successful career and flourish as an individual. It's a forever-evolving industry.
– Surika Groenewald, Account Manager, Client Advisory Services, Numata.

Ask as many questions as possible and never doubt your capabilities. Knowledge is power, so conduct thorough research and seek mentors in your desired tech field for guidance and support.
– Kayla Pieters, Cybersecurity Project Coordinator, Numata

Just go for it. Most of the time, the only thing that may be stopping us from achieving our goals is ourselves. Do an internship. Don't give up looking for internships and learnerships. There are companies out there willing to upskill you from scratch.
– Kim Bohdal, Junior Level 1 Service Desk Engineer, Numata.